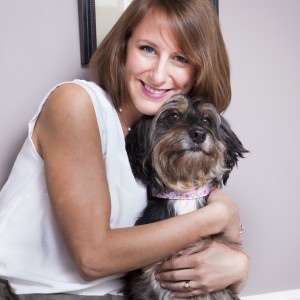 Christy Carleton – Registered Veterinary Technician
Christy is a bookworm, to say the least. But she doesn't read books from the New York Times Best Seller list. She reads textbooks about veterinary medicine. Maybe that makes her a bit of a nerd, but that just means that this nerd knows how to care for your animals.
Christy joined us at Ormewood in May 2013. Among her many duties here, her extensive knowledge helps us determine which tests and procedures should be done to make sure the animals are receiving the best care. Prior to joining our family, Christy studied veterinary technology at Gwinnett Technical College and held an internship at Zoo Atlanta's veterinary clinic.
Growing up in Conyers, Georgia, Christy was always the one bringing home animals to take care of. To this day, she still does a lot of rescue and rehab work. She worked with AWARE: Atlanta Wild Animal Rescue Effort, where she helped rehabilitate everything from ducks to deer and groundhogs to bobcats.
You might think that Christy lives and breathes animals, but what really keeps her going is cheese. She can't go a day without eating cheese. After all, who wouldn't want to curl up with a plate of cheese, a glass of wine, and a nice thick textbook? Probably just Christy.
Pets
Dogs: Lexi, Rooni, Sookie
Cats: Mr Fluff and Kai
Favorite Creatures
Land: Possum
Sea: Loggerhead Sea Turtle
Air: Falling Possum